Traci Harrison Tsou
was a main cast member on
Little Women: LA
.
Biography
Traci Harrison Tsou was born on November 20, 1975. Before she was on Little Women: LA, Tsou acted in television shows, and was a stand-in for child actors such as Kiernan Shipka (The Angriest Man in Suburbia), and Abigail Breslin, (Little Miss Sunshine).
Tsou went to Cal State San Bernadino and studied liberal studies with a concentration in theatre arts. She graduated from college at age 39, and she hopes to be an on set teacher for child actors.
Traci has appeared on Little Women: Terra's Little Family.
Behind the Scenes
While she was working as an actress and stand-in, she became friends with fellow performers such as Terra and Christy.
Traci met her husband Erik Tsou on a dating site for little people. Erik moved from New Jersey to live with Traci (after they got engaged) in California. Due to Traci's religious beliefs, she and Erik didn't consummate their relationship until they got married. The two tied the knot when Traci was 39.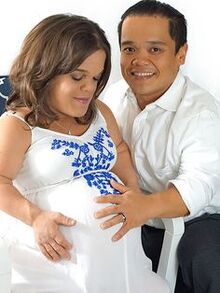 Traci suffered three miscarriages, but on November 12, 2015, Traci and her husband Erik welcomed a son named Jacob. Despite both of his parents being little people, Jacob was born average-sized.
Traci decided to quit Little Women: LA when she became pregnant with her son, because she wanted to focus on her family. She was a supporting cast member on Season 3 of the show.
On July 18, 2016, Tsou underwent spinal surgery. The surgery was a success.
Community content is available under
CC-BY-SA
unless otherwise noted.