Monie Cashette
was a main cast member on
Little Women: Atlanta
from seasons 1 to 4. She made her final appearance on the show on the Season 5 premiere.
Biography
Tiffany "Monie" Cashette was born on October 26, 1982 in Houston, Texas. The type of dwarfism that Monie has is NPR 2, which is a rare type of dwarfism.
Prior to being on Little Women: Atlanta, Monie was a medical claims examiner.
Besides being on Little Women: Atlanta, Cashette became
the voice actor for the character "Monie the Ladybug", on the children's show, "Nubbin & Friends". She also joined The Atlanta Social Club.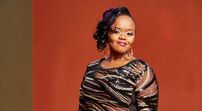 Monie plans on launching her own shoe line called MonieRose. She also has a t-shirt line. Monie is working on her voice-over career, acting as a brand ambassador for Luster Skin Care, and plans on having a production company called "Little Woman, Big Business" .
Behind the Scenes
When Monie was 18, her mother, Felicia Andrea Wardsworth passed away from Scleroderma. She has supported non-profit organizations that are dedicated to the fight against the disease.
Monie has a son named Derrick "D2" Becton Jr. (11) from her previous marriage to Derrick Becton Sr. D2 is average-sized. In 2017, Cashette married Morlin Ragland. Her wedding and wedding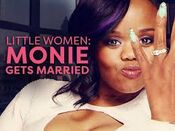 preparations were chronicled in four special episodes of Little Women: Atlanta.
She was already friends with castmates Tanya and Sam before being on the show.
Cashette shares a YouTube channel with her husband called "Monie Morlin".
Monie will be leaving Little Women: Atlanta to move back to Houston, Texas to be with her son, since she lost a custody battle to move her son to Atlanta with her.
Trivia
Monie met her husbnd Morlin on a dating website called, "plentyoffish.com".