Jazmin Lang
is a main cast member on
Little Women: NY
.
Biography
Jazmin Persaud Lang was born on November 12, 1988 in The Bronx, New York. She was born with American and Puerto Rican ethnicity.
While she was on the show, she was trying to make it as a performer.
In 2016, Lang revealed that she went back to school to obtain a degree in business management.
In 2017, Lang and her husband appeared on Little Women: LA : Couples Retreat.
Behind the Scenes
Jazmin is married to David Lang, the brother of castmate Dawn Lang, which makes her Dawn's sister-in-law. David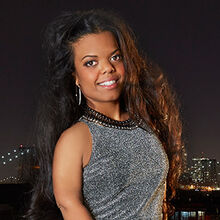 and Jazmin have been married for seven years.