Briana Renée was a main cast member on Little Women: LA from Seasons 1 to 6.
Biography
Briana Renée, (née Kealiher) was born on September 30, 1982 in San Diego, California. The type of dwarfism that Briana has is Achondroplasia.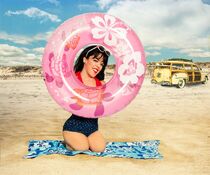 Before she was on Little Women: LA, she made her first on-screen appearance in an episode of "Tosh.0" in 2013.
Behind the Scenes
Briana was married to Leif Manson, who was the very first little person contestant on the TV show, "Survivor". They had a daughter named Leiana Manson. Leiana has Hypochondroplasia Dwarfism, like her father Leif.
Before she got married, Renée dated Todd Gibel--the current husband of Little Women: LA cast member Christy McGinity Gibel.
Briana divorced Leif, and started dating Matt Grundhoffer, and married him in 2015. In 2016, Matt and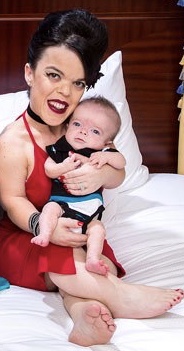 Briana welcomed a son named Maverick Jax. Maverick has Achondroplasia dwarfism.
In 2017, Matt and Briana agreed to end their 3-year marriage, since they found it very hard to fully repair their marriage after many occasions of Matt cheating.
On January 8, 2018, Renée released a single titled, "Cage".
Briana did not be return to Little Women: LA for season 7. She decided to leave the show to focus on her health, music career, and family. Another reason for her departure is because of her divorce with Matt--which was very public. She wants to keep many details of the rest of her life private.The producers of Little Women: LA are open to having Renee as an occasional guest on the show.
Her EP was released in Summer 2018.
Renee got into a relationship with a man named Tim Manning in early 2019. On October 5, 2019, Briana and Tim got engaged. On December 1, 2019, the two got married. She has a stepson, who is Tim's son from a previous relationship.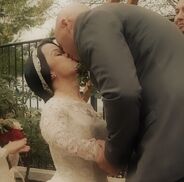 Trivia
After giving birth to her second child, Briana had her tubes tied.
Her marriage to Tim Manning is her third marriage.
Community content is available under
CC-BY-SA
unless otherwise noted.