Asta Young was a main cast member on Little Women: Dallas.
Biography
Asta Young was born on October 31, 1992 in Hong Kong, China. The type of Dwarfism that Asta has hasn't been revealed, even though she got genetically tested to find out what kind of dwarfism she has.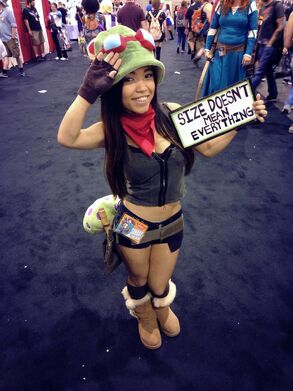 Before she was on Little Women: Dallas, Young was a professional cosplay model and artist. She sells her artwork on her website.
Behind the Scenes
Asta is married to Ty Goossen. The two tied the knot on June 27, 2015. Ty and Asta work together at a popular bar in Dallas, Texas. She is best friends with fellow Little Women: Dallas cast member Amanda Loy.
In summer 2017, Asta appeared on a YouTube video called, "I SET MY ROOMMATE UP ON A BLIND DATE!", on a channel called "Logan Paul Vlogs". The video received more than 14 million views.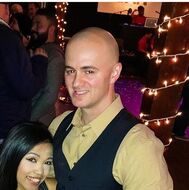 Trivia
Asta and her husband are the owners of four Pug dogs.