Ashley "Minnie" Ross was a main cast member on Little Women: Atlanta from seasons 1 to 6.
Biography
Ashley "Minnie" Rose Marie Ross was born on October 21,1985 in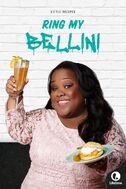 Chattanooga, Tennessee. Before Ross was on Little Women: Atlanta, she was a hairstylist.
Minnie was a guest on The Rickey Smiley Morning Show, a syndicated radio show that was co-hosted by her fellow Little Women: Atlanta cast member Shirlene "Ms.Juicy" King Pearson.
She also appeared on "The Breakfast Club" radio show.
On April 26, 2020, Minnie was involved in a car accident near Old National Highway in Atlanta around 11 P.M. Ross was unresponsive at the site of the accident. She was taken to Grady Memorial Hospital. On April 27, 2020, after being hospitalized for nearly 24 hours, Minnie passed away as a result of the injuries that she received in the car accident. She was 34 years old. Ross' resting place is in Chattanooga, Tennessee.
Her funeral took place on May 9, 2020 and was live-streamed here: https://msminniemedia.com/memorial-service-video#f82b64b6-004e-45d9-9151-4e2bb90118af
Behind the Scenes
Minnie attended Brainerd High School and Chattanooga State Community College.
Minnie was a frequent guest on an Atlanta podcast called, "85 South".
In Summer 2017, Minnie went to an urgent care center because she was not feeling well, and having common cold symptoms. She was then rushed to the ER, and was diagnosed with Congestive Heart Failure. Her condition was genetic--and had nothing to do with her dwarfism. She made lifestyle changes to reverse the heart failure.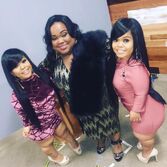 in Summer 2018, Minnie started a podcast with rapper Monie Love.
In March 2020, Minnie revealed that she was in a relationship with Atlanta music producer, Slickbeatz. They started dating in late 2019.
She had a close friendship with fellow cast members Amanda and Andrea Salinas. Ross was the godmother of Andrea Salinas' daughter, Aubrey. The Salinas sisters were the only two Little Women: Atlanta cast members that were able to attend Ross' funeral. The service was otherwise only open to Minnie's close relatives due to strict social distancing orders during the Coronavirus outbreak. The general public was able to watch a live stream of the funeral.
Trivia
Community content is available under
CC-BY-SA
unless otherwise noted.