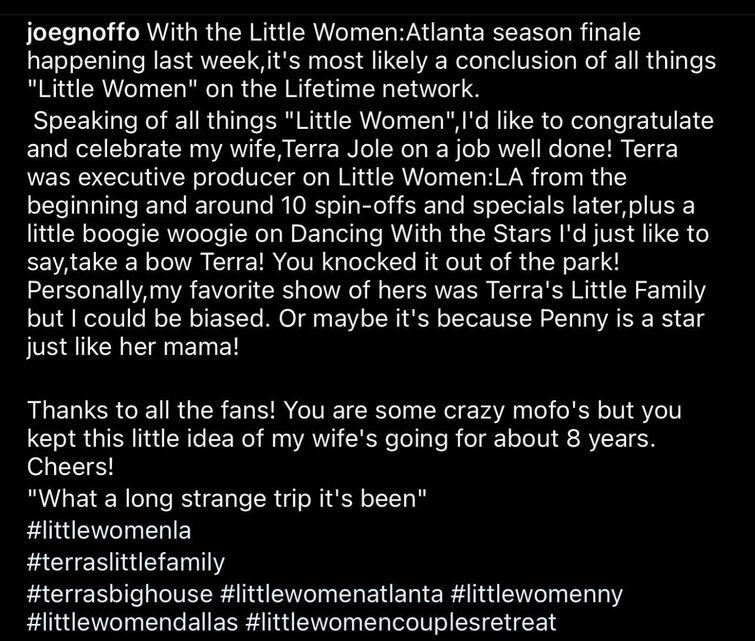 I'm super late on sharing this, but Joe (husband of Little Women executive producer Terra Jolé) posted this to Instagram. This definitely saddens me. I definitely feel like the pandemic had something to do with this--Little Women: LA was filming for Season 9 but it was halted because of quarantine, and then Lifetime Network dropped the series. At first I didn't really watch LWLA, but I binge-watched some seasons during quarantine and was excited for what Season 9 had in store. Bummer. Terra has brought up the possibility of a Little Women spin-off. No word on that as of this writing.
My favorite show from the franchise is Little Women: Atlanta. That show has always given me something to look forward to, and has always kept me entertained. But I seriously think that the show is over, due to the simple fact that Amanda and her husband moved back to Texas. It might not really sound like good evidence to some, but I've noticed that cast members from canceled Little Women shows move out of the state that the show is filming in, after the show is over. I don't want this show to end, and wasn't expecting the end to be this soon.
What are you guys' thoughts on this?